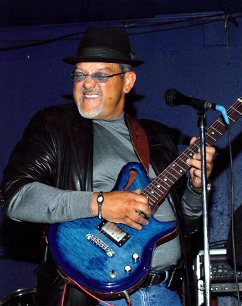 It all started with Tabby Thomas at his little place on North Boulevard in Baton Rouge Louisiana called "The Blues Box"...
Kevan will tell you: "When it rained, we got wet!"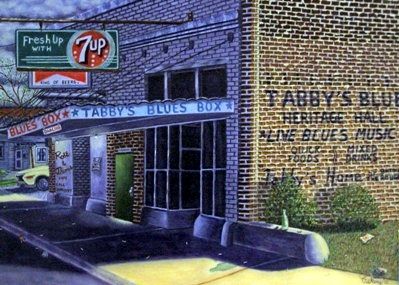 Kevan is the real deal. He is an authentic southern blues man. His Fender Stratocaster is signed by none other than Buddy Guy. He also plays bass guitar, keyboards, harmonica, sings and composes.
Kevan was born in Liberia on the West Coast of Africa. His mother was from Baton Rouge; his father from Little Rock Arkansas. He moved to Colorado Springs around the age of 11 and later attended the University of Colorado in Boulder. When he was 21 he came back to Baton Rouge to visit his grandmother. To hear him tell it: "the girls were pretty, the nightlife was good, the food was great, and wages were generous, so I never went back!"
| | | |
| --- | --- | --- |
| Tabby Thomas | Raful Neal | Silas Hogan |
| | | |
| --- | --- | --- |
| Henry Gray | Chris LeBlanc | Mamie Porter |
He got his start back in the day playing with Tabby Thomas, Rayful Neal and Silas Hogan. At one point he played with Henry Gray and Chris LeBlanc in a trio at the Varsity Theater in Baton Rouge. In fact, Mamie Porter credits him with getting her start in Kevan's 501 Blues Band. Over the years Kevan has played with some of the finest musicians around including: (in no particular order...)
Sam Hogan
"Guitar" Kelly
J Monque'D
James Johnson
Larry Garner
Sundanze
King Floyd
WW Woolfolk
Chris Thomas King
Sammy Thornton
Phil Guy (Buddy's brother)
"Ready" Teddy McQuiston
Troy Turner
Kenny Neal
Li'l Ray Neal
Larry Neal
Smokehouse Porter
T-bone Singleton
Eden Brent
Rudy Richard
Chicago Al
Kenny Acosta
Oscar Davis
Hoodoo Jimmy Simpson
Johnny Rossetti
Ryan Patterson
Will Wesley
David Hyde
Joe Monk
David Robinson
Cleveland Jefferson
LC Carney
Raymond Curtis
and many more...